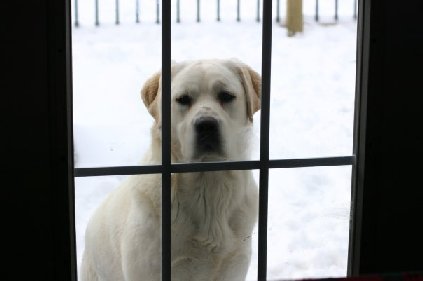 Open Sesame? Please?
Nyroca Labrador Retrievers was established in 1987. We are a small, family run kennel producing Labs for show, obedience or hunting companions. All our puppies are raised in the house, insuring puppies that are well socialized (we have a busy household!), happy and healthy. All of our dogs are housedogs, with stud dogs and the girls all getting along. We even have two housecats that also help socialize dogs and puppies. Our home is on 19 acres, part of Oak Ridges Moraine, and the dogs really enjoy the rural lifestyle as much as our people family does. All our breeding stock is certified clear of hip/elbow dysplasia and we have our dogs checked and cleared annually by an ACVO eye opthomologist.
We are located between Uxbridge and Port Perry, ON- an hour northeast from downtown Toronto and half an hour north of Oshawa, ON.
At Nyroca we like our Labs to do it all!